When it comes to expert wooden fence installation, look no further than AD Holmes. Our specialization lies in creating high-quality, custom wooden fences that not only add security but also enhance the aesthetics of your property. Each fencing project we undertake is tailored to your unique needs, ensuring that you receive a fence that perfectly suits your requirements.
At AD Holmes, we take immense pride in our craftsmanship and attention to detail. Our goal is to deliver fencing solutions that last many years while contributing to the overall beauty of your outdoor space. Whether you're aiming to define your property boundaries, enhance privacy, or simply add a touch of elegance, our wooden fence installations are crafted with precision and care.
When you choose AD Holmes for your wooden fence installation, you're selecting a team dedicated to excellence. Our skilled professionals meticulously plan and execute each installation, ensuring that your fence not only looks exceptional but also provides the security and functionality you desire.
We understand that your outdoor space is an extension of your home, and our mission is to enhance it with our craftsmanship. Whether you're interested in a traditional picket fence or a more modern design, we're here to transform your vision into a reality.
From the initial consultation to the final installation, AD Holmes is committed to providing exceptional service. We take the time to understand your needs, preferences, and budget, ensuring that the end result aligns perfectly with your expectations.
Ready to enhance your property with a stunning wooden fence? Contact AD Holmes today to schedule a consultation. Let us help you create a fence that not only provides security and privacy but also adds timeless charm to your outdoor space. Your satisfaction is our guarantee, and we're excited to bring your fencing project to life.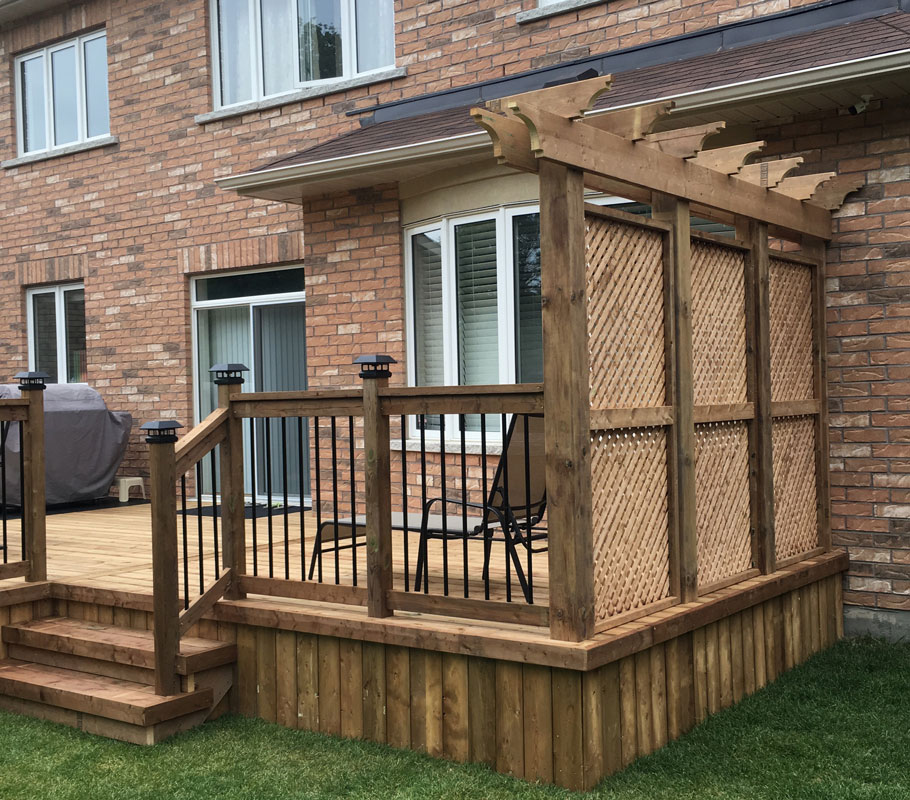 What we do
We spend the time to understand your vision.
We set expectations with you, from the beginning.
We set up a timeline.
We establish a budget.
We communicate.
We build your vision.
Choosing a deck contractor
Choose a contractor that has references that you can call.
Their website should have an extensive gallery of their work.
Get a quote in writing, get the contractor to note assumptions.
Call a few of their references.