AD Holmes specializes in both residential and commercial wrought iron fencing solutions. Our team has extensive experience in various wrought iron fence configurations, offering gate and fence installation services to elevate the security and aesthetics of your property.
Our commitment extends to providing customized privacy and security fence options for your residential, commercial, and industrial properties. We understand that each property is unique, and we tailor our solutions to meet your specific needs and preferences.
Time-Tested Expertise
With years of expertise under our belt, we are dedicated to delivering top-notch fencing solutions that stand the test of time. Our experienced team ensures that your wrought iron fence is not only durable but also aesthetically pleasing, adding both value and protection to your property.
Elegant and Strong Wrought Iron Fencing
Wrought iron fencing combines elegance with strength, making it a versatile choice for various applications. It excels at defining property lines, enclosing animals, and enhancing the value and security of your property.
Residential Wrought Iron Fences: Safety and Style
Consider residential wrought iron fences for your home, offering a blend of safety and style. These fences create secure outdoor spaces, ideal for families with young children and pets. Enjoy the freedom to roam within a well-defined, fenced-off area while adding a touch of elegance to your property.
Commercial Wrought Iron Fence Installation: Durability and Efficiency
Renowned for their durability, cost-effectiveness, and longevity, commercial wrought iron fences are the preferred choice for diverse businesses. Their adaptability allows for installations at various heights, ensuring efficient separation between your business premises and your valued customers or staff. Trust in our expertise to deliver a commercial wrought iron fence that meets your specific requirements.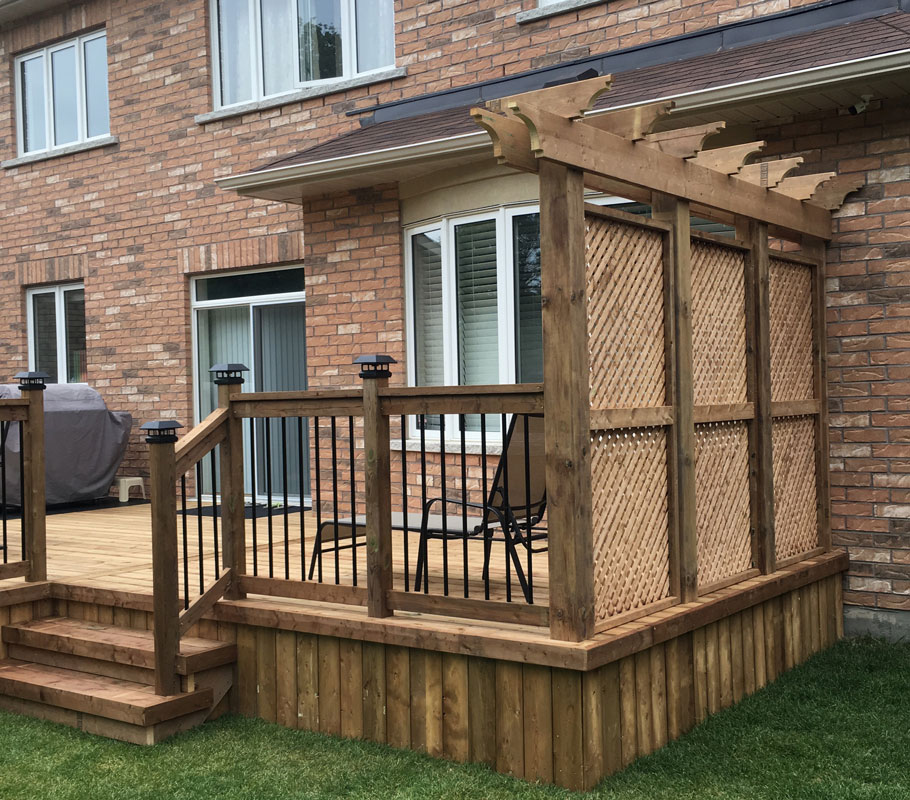 What we do
We spend the time to understand your vision.
We set expectations with you, from the beginning.
We set up a timeline.
We establish a budget.
We communicate.
We build your vision.
Choosing a deck contractor
Choose a contractor that has references that you can call.
Their website should have an extensive gallery of their work.
Get a quote in writing, get the contractor to note assumptions.
Call a few of their references.